WE DIRECT BILL TO YOUR INSURANCE   -   BOOK APPOINTMENT
A WELCOMING AND WARM ENVIRONMENT
At Momentum Dental, our goal is to make your visits to our office as comfortable as possible. Our team always keeps the patient in mind, ensuring that you have a positive experience each and every time you walk through our doors.
We are also happy to answer any questions you have about your dental care. With flexible appointment times, we make it easy to fit your dentist visits in around your busy schedule!
What our Patients are Saying
Dentistry at Momentum
Suite 101 Ground Floor, 418 Eglinton Ave W, Toronto, ON

FLEXIBLE HOURS
We offer extended hours and are open on Saturday and Sunday to fit your schedule.

EMERCENCY TREATMENT
Have a dental emergency? We offer same-day dental treatment to take you out of pain.

COMPREHENSIVE CARE
We offer a wide variety of dental services in one convenient location.

IMPLANTS AND INVISALIGN
We offer a variety of Implant and Invisalign treatments in our office.
About our Dentists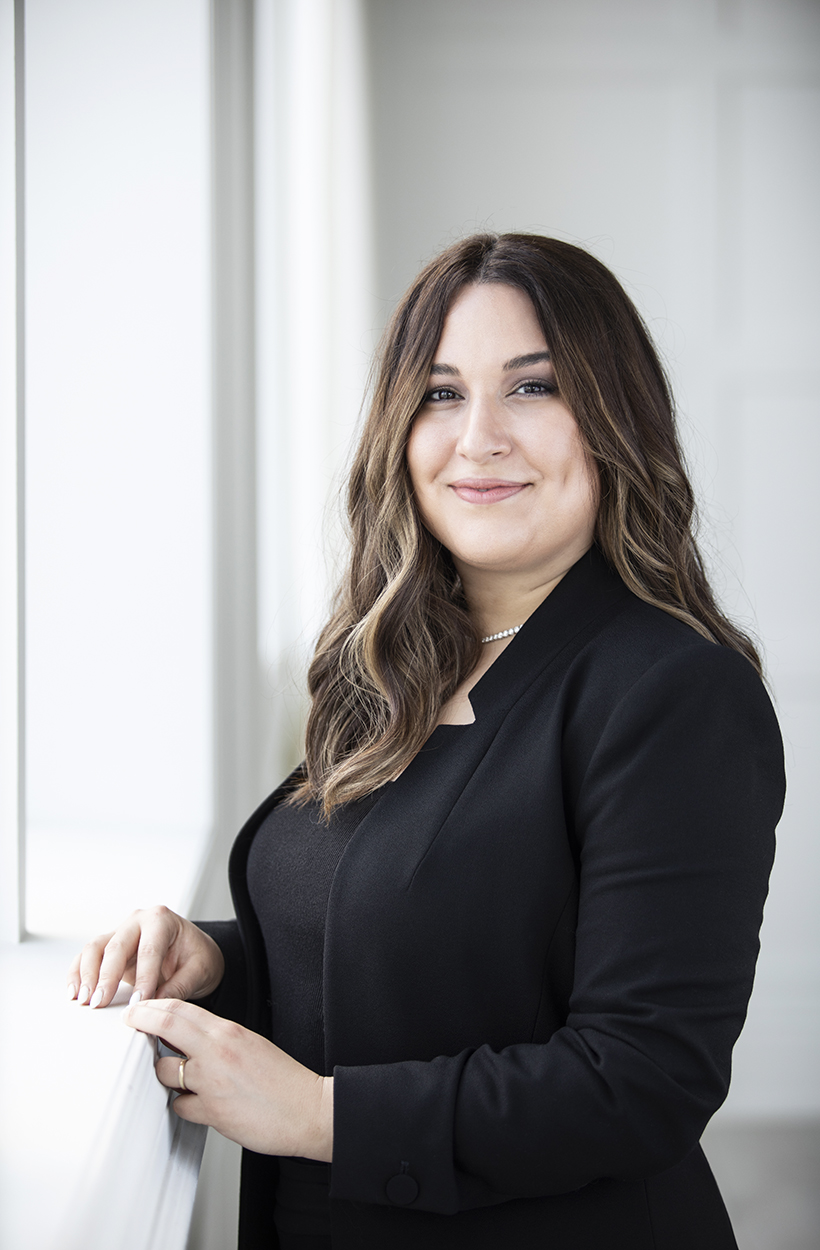 Dr. Asena Akcasoy
GENERAL, FAMILY AND COSMETIC DENTIST​

My journey in dentistry started in 2010 when I started studying at Istanbul University, Faculty of Dentistry. Over my academic years, I gained hands-on clinical experience to become a skilled dentist who provides patient-focused care.

In 2015, I moved to Toronto. Immediately I started the equivalency process to become a practicing dentist in Ontario. After completing the exams successfully and receiving my license I proceeded to take many continuing education courses to update my knowledge on new techniques and materials.

Since I was a child, I have always loved helping people and putting a smile on their face. While I was deciding what my career would be, it was important to me to combine, giving care to people in need, finding solutions for their problems and my passion for art. For me Dentistry is a perfect combination of art and medicine.

Since the first day I started my journey in dentistry, I have enjoyed every second and over the course of the past 9 years, dentistry turned in to my favorite hobby.

I believe even with a smallest smile we can brighten people's day and make a huge difference in their lives. I am so glad that I have an opportunity to give my patients the biggest smile in a warm caring environment.

Dentistry at Momentum, has become my happy place because I know I work with a team of amazing, caring, professionals that see dentistry the way I do. I am so proud that we all have the same ideal for all of our patients: `excellent , outstanding, professional patient care`

I am a member of the Canadian Dental Association , Ontario Dental Association and I am register to Royal Collage of Ontario.



In my spare time, I enjoy painting miniatures and sketching, as a foodie, discovering new recipes and tastes.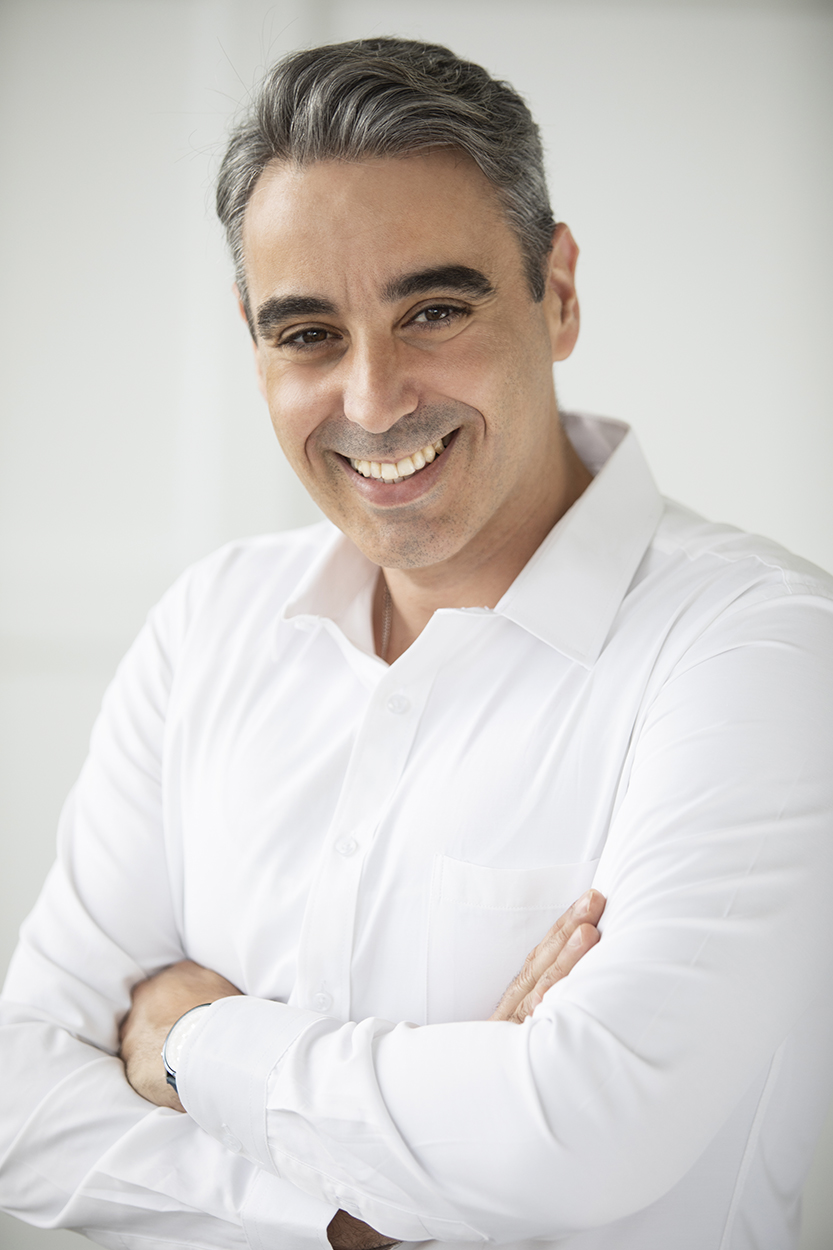 Dr. Jonas Stefani
COSMETIC, SURGERY AND DENTAL IMPLANTS DENTIST

My top priority is to listen to and understand all my patients' needs and concerns.

I care about providing my patients with comfort and relaxation for each and every appointment.

My philosophy and commitment is to provide all my patient's excellence in dentistry with the highest level of customer service. I insist that all my patients receive individualized treatment, maximum comfort, and quality results because I know that your smile is the first thing people will notice. I can create the smile of your dreams, the smile you want!

My team and I are committed to building long-lasting professional relationships and I want to ensure that you feel as if you are a part of our "dental family". My dedicated, outstanding, friendly, professional team behind me will always make you feel cared for, relaxed and comfortable with every visit.
"As a team we all aim to change people's lives one smile at a time."
I completed my Doctor of Dental Surgery degree from the distinguished Juiz de Fora Federal University, Dental Faculty of Brazil in 2008.
I came to Canada to practice my lifelong passion, "dentistry".
Here I attended Ryerson University and later became certified by The Royal College of Dental Surgeons of Toronto after achieving high success in all dental qualifying examinations in Dalhousie Dental School in Halifax.

"I believe in always improving myself and the services I offer as a dentist. Therefore I am always taking continuing education courses to update my knowledge and skills. I believe that we learn something new every day and we always grow as professionals and as people."

I am a huge believer in giving back to the world and often does volunteer work in Canada and abroad.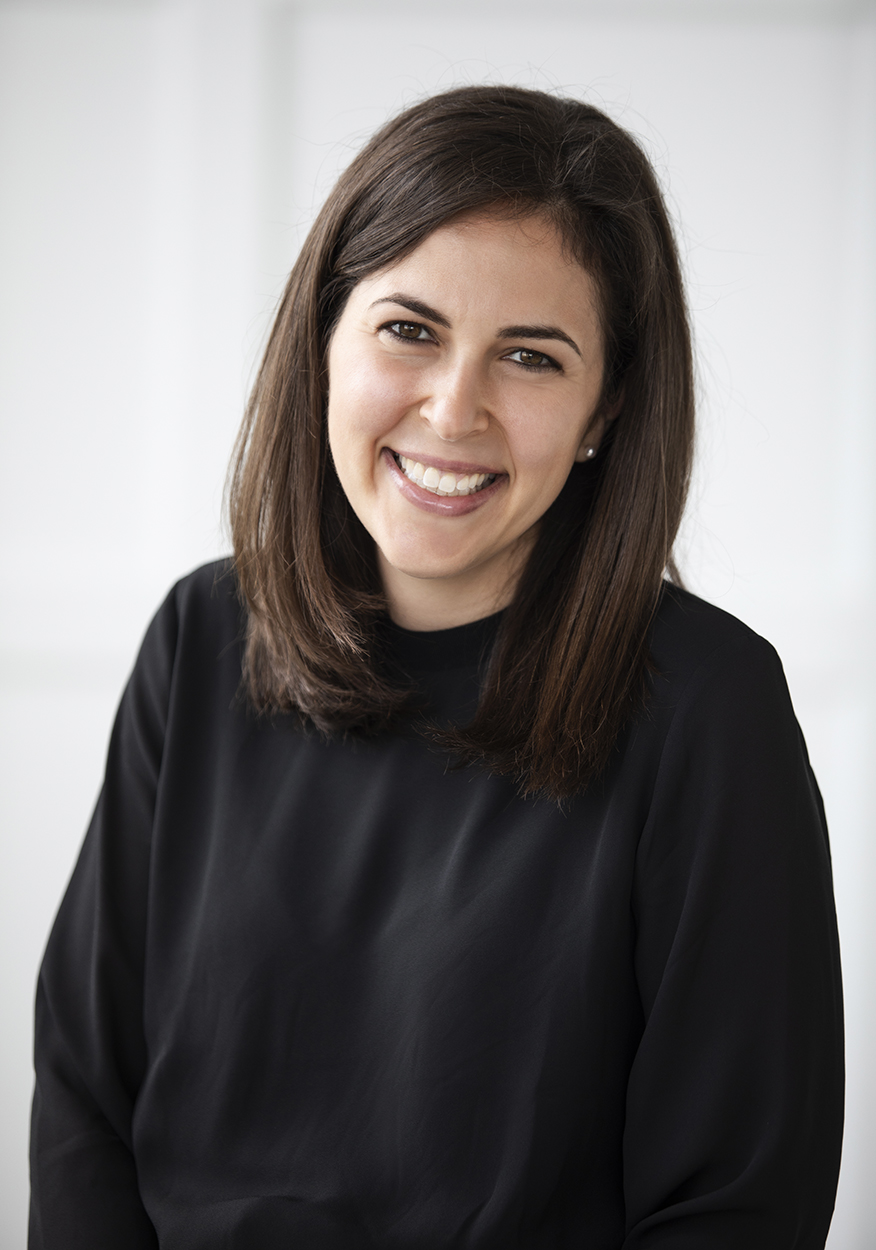 Dr. Ilana Silber
GENERAL, FAMILY AND COSMETIC DENTIST​

I earned my Doctor of Dental Surgery from the University of Toronto in 2012.

Upon graduation, I completed a one-year General Practice Residency at Newark Beth Israel Medical Center in Newark, New Jersey. During my residency, I gained advanced dental training in the treatment of patients with complex multi-disciplinary needs and was awarded Resident of the Year.

I love all aspects of dentistry and I am committed to ensuring the highest level of patient care. I take pride in making my patients feel relaxed and comfortable and I enjoy working with children and adults of all ages.

In my spare time, I enjoy remaining active through running and fitness. I love to travel and I enjoy spending time with family and friends.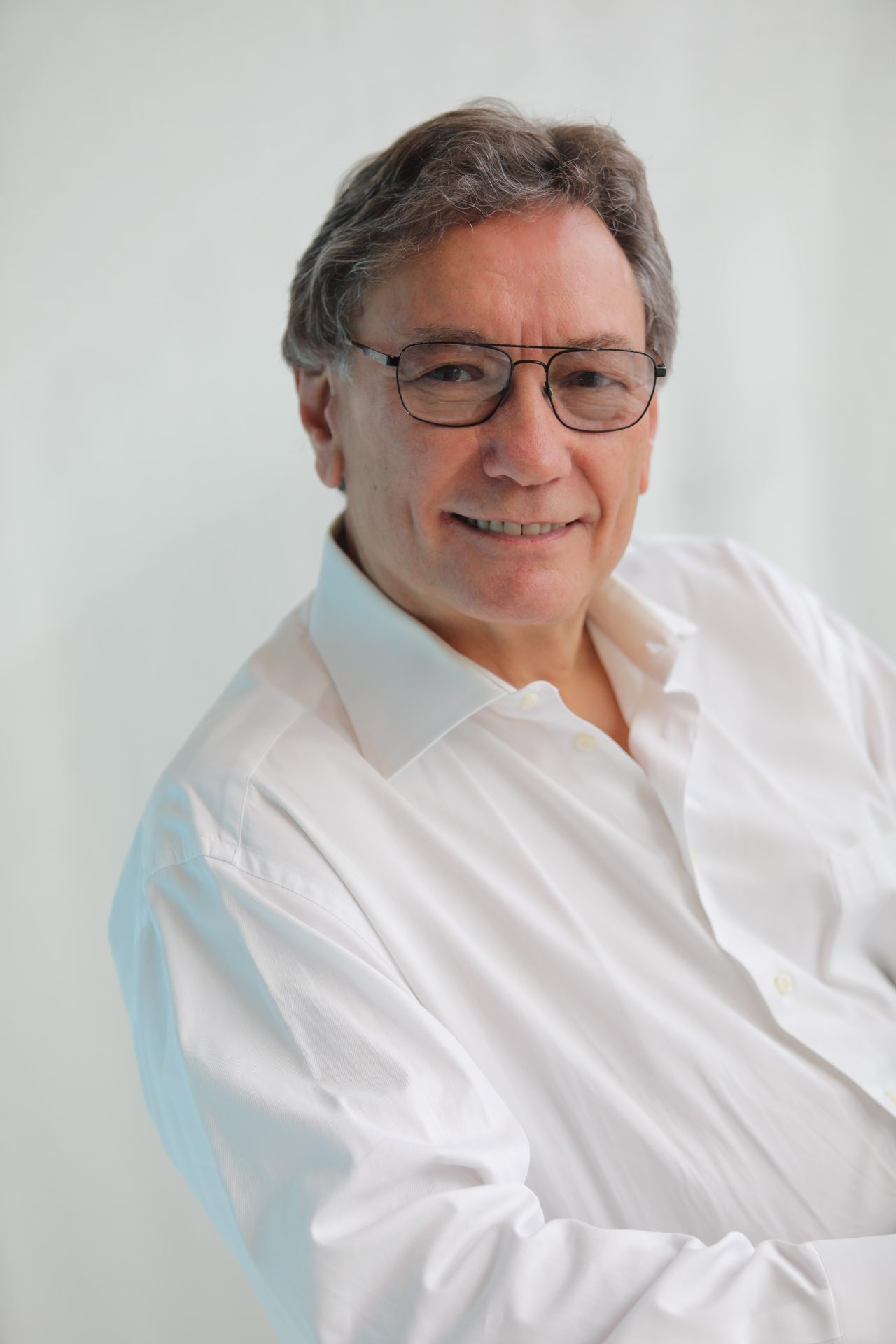 Dr. Danny Spiroff
GENERAL FAMILY AND COSMETIC DENTIST

I obtained my Bachelor of Science and Doctor of Dental Surgery from the University of Toronto.

I had a thriving practice in Leaside for over 40 years, but due to the ever-changing landscape on Eglinton Ave, I had to relocate my practice to Dentistry at Momentum.

My many years of practice have enabled me to build lifelong, lasting relationships. My patients are part of my "dental family"

I am very happy to be here at Dentistry @ Momentum. I look forward to working with the fantastic team here and growing my practice even further!

When I am not working, I love spending time with my wonderful wife and son.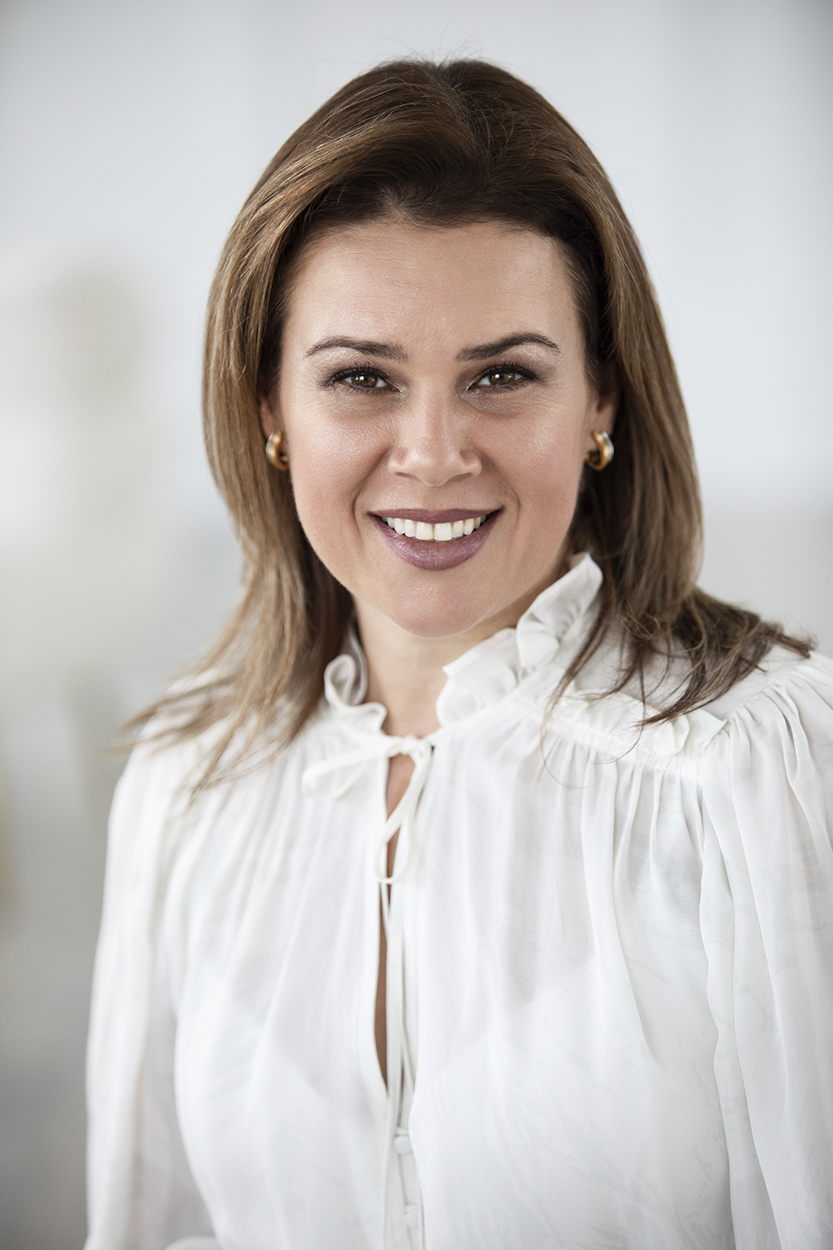 Dr. Melissa Argenta von Schober
I was born and raised in a small town in Brazil. I have always been a big believer in contributing to my community and in helping people. This is why I decided to pursue Dentistry. I received my Doctor of Dental Surgery Diploma from PUC-PR University in Brazil in 2002. In Canada I wrote the board exams to receive my Canadian License. Since I moved to Canada I have experience every aspect of the dental office.

I have compassion for my patients but as well I have compassion for my team wanting them to achieve their highest potential. I want to make a difference in the world by offering my patients dentistry from the heart!

My office is my pride and joy! I only want the best for my patients and for my team. My mission is to free people of pain and to give them BIG smiles they are proud of. I believe in keeping an upbeat fun practice full of joy and laughter. I love surrounding myself with optimistic people and a team that has the same ideals as I do, a team that their number one priority is helping people. This is of vital importance to me.

As well I believe in always improving myself and my knowledge by taking many continuing education courses with my team. We are always updating not only our knowledge but as well we implement new techniques, equipment and safer materials for the benefit of our patients.

I absolutely love what I do!

On my free time, I enjoy quietness at home with a good book and a cup of tea and my fur babies.

I am a member and fellow of the Ontario Dental Association, The Canadian Dental Association, and the Academy of General Dentists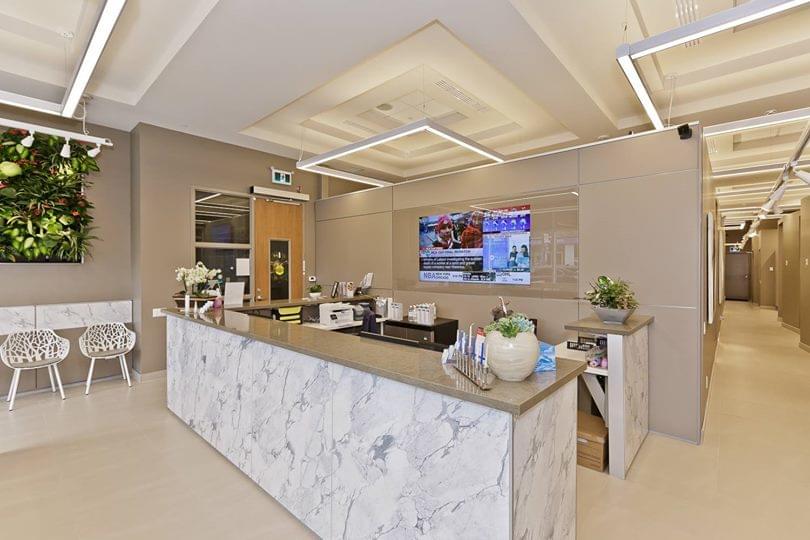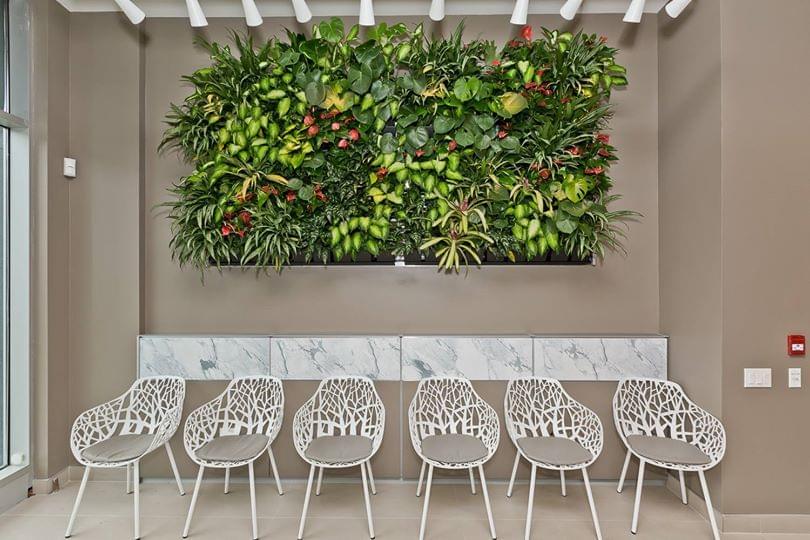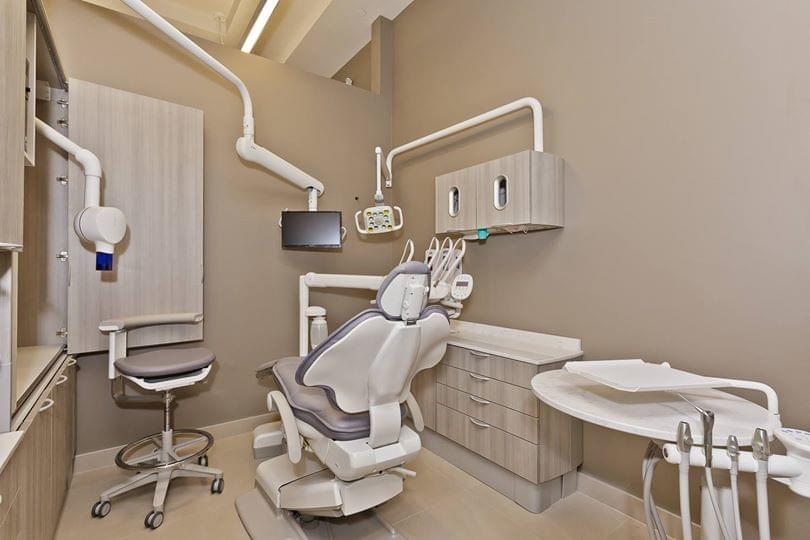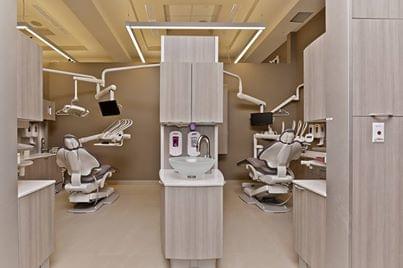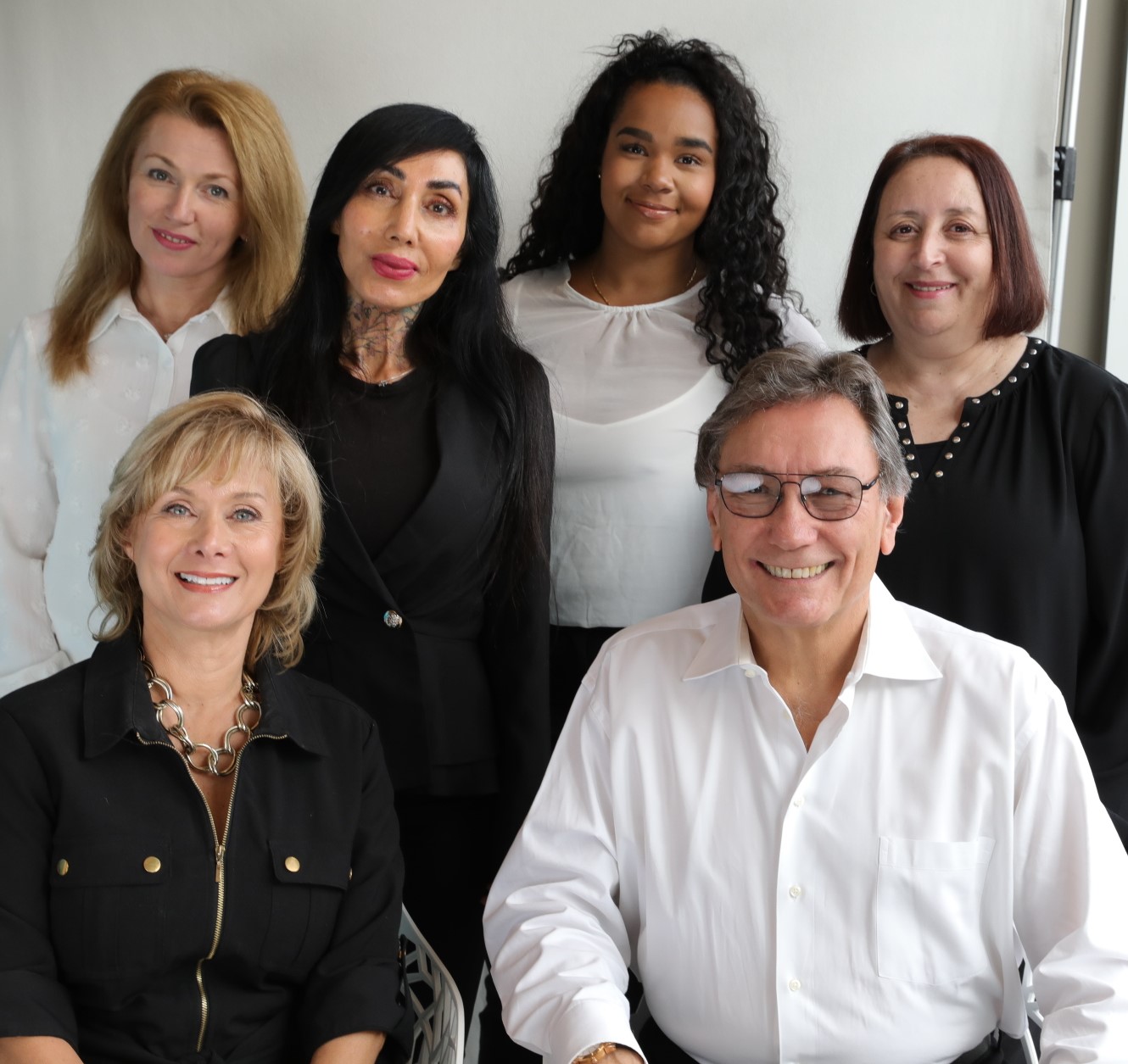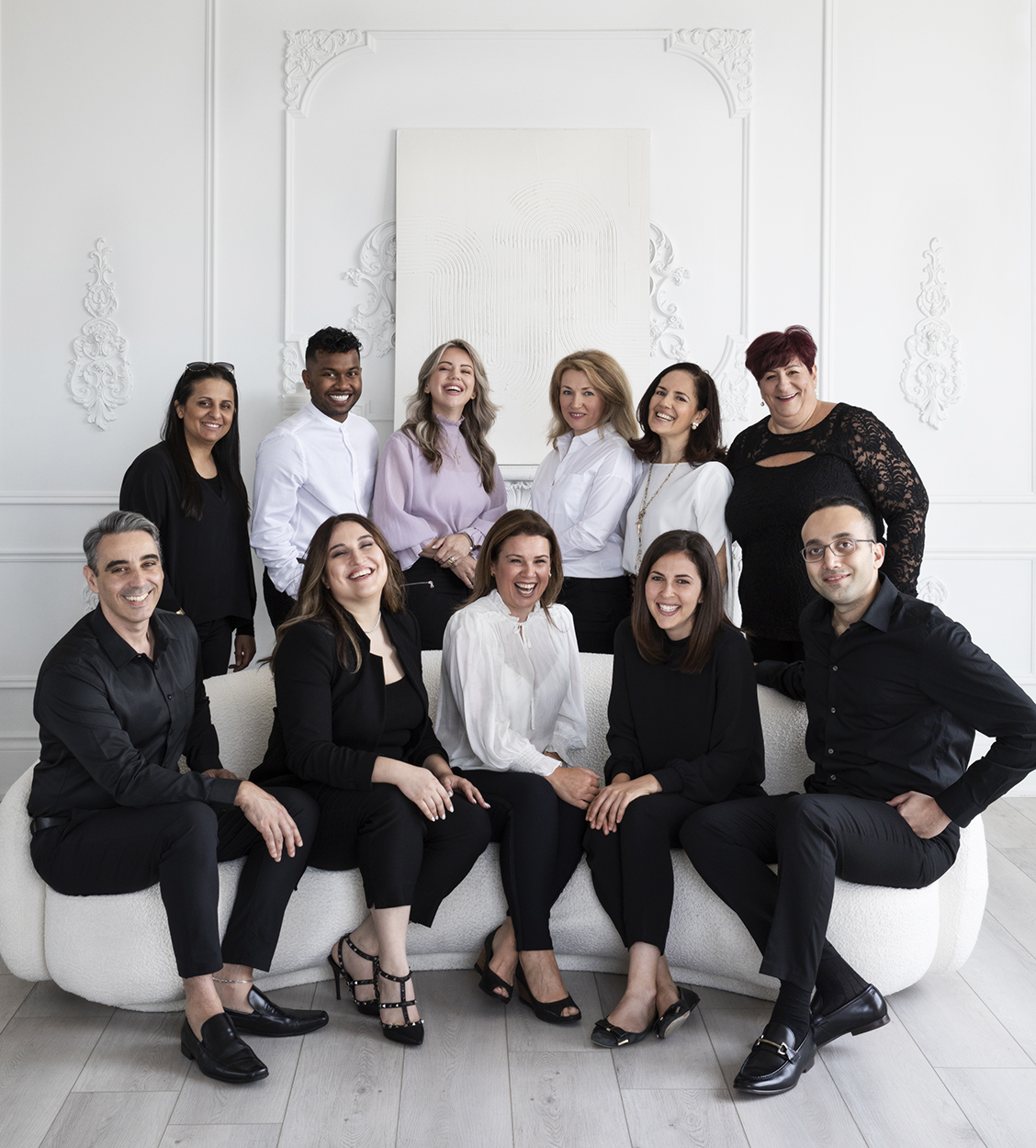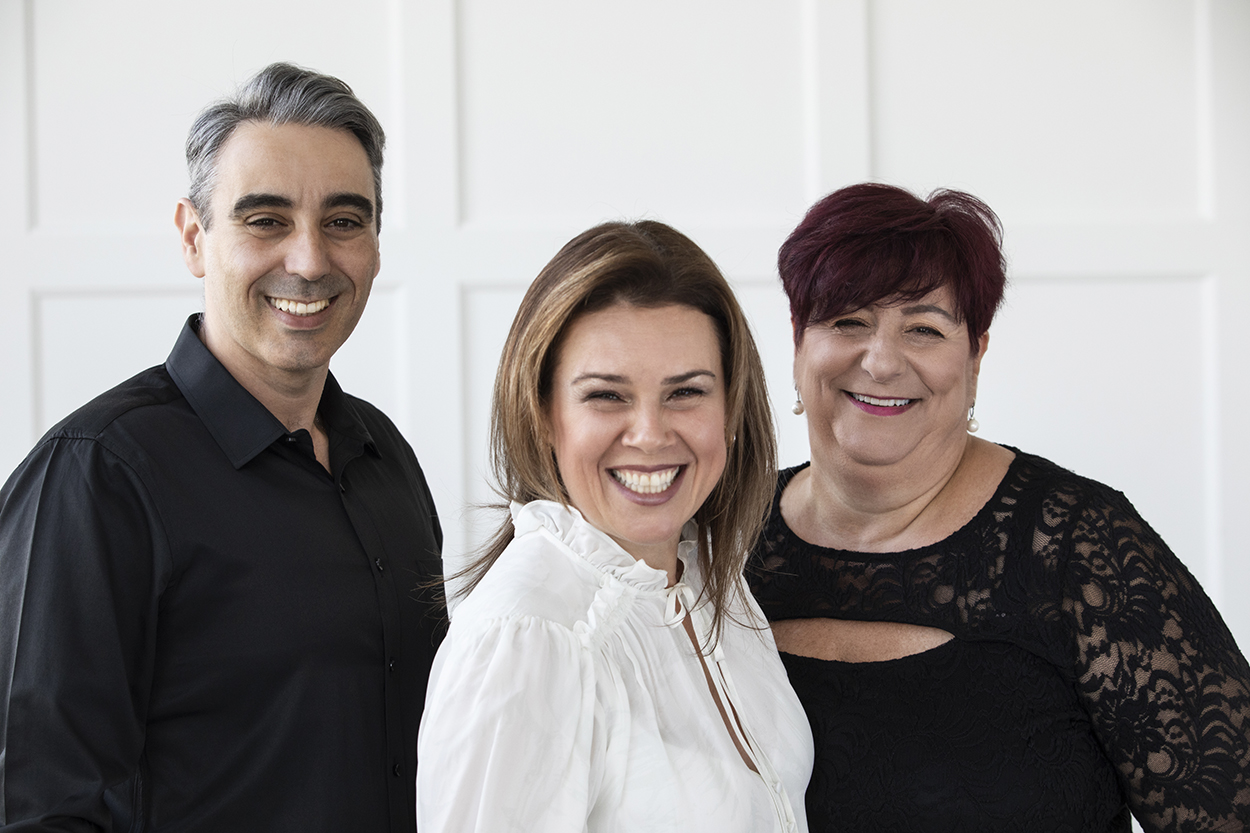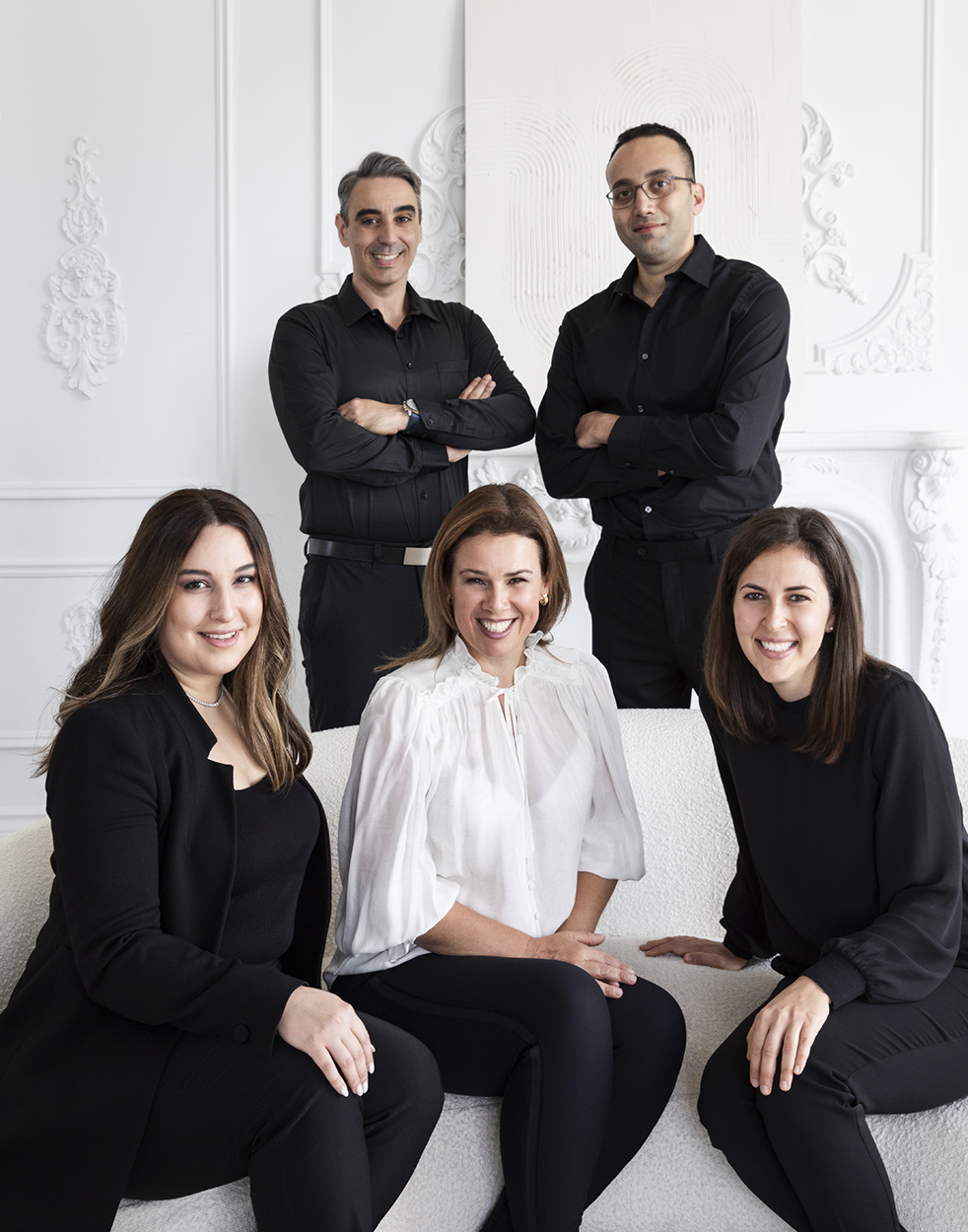 OUR DENTAL SERVICES IN TORONTO, ON
FROM THE BLOG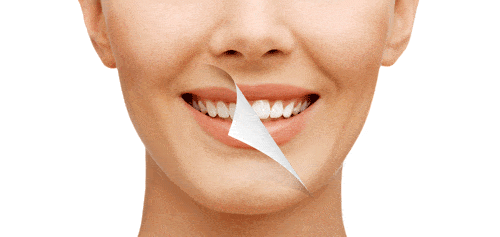 All you need to know about whitening