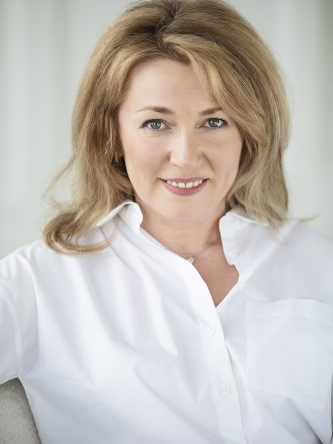 Alex - Business Administrator
I am originally from a small town in Croatia.
I moved to Canada in 2018 and recently to Toronto from London, Ontario. I
was delighted to come across the amazing team at Dentistry@Momentum,
who have helped me feel more at home in Toronto.
I have many years of experience working in the dental field both here and
abroad. I really enjoy the social aspect of what I do. I love helping people. The
best part of my day is meeting and getting to know my patients. I want to ensure
everyone they are in the best of hands here as the team really and truly cares
about their wellbeing.
In my spare time I love exploring the city with my family and finding new and
interesting places.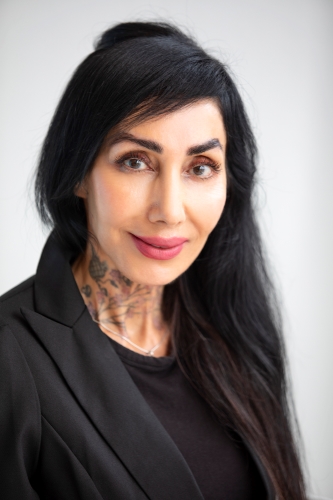 Bella - Dental Assistant
I could not wait to work in dental offices and oral health educator in daycares and elementary
schools.
I chose Working in dentistry and dental field because it helps people with all their prob and
discomfort with their teeth, and improve their self image and quality of life.
Another favourite thing about working in dental office is the opportunity to meet  new patients
and make meaningful bond with all patients as well as the teammates.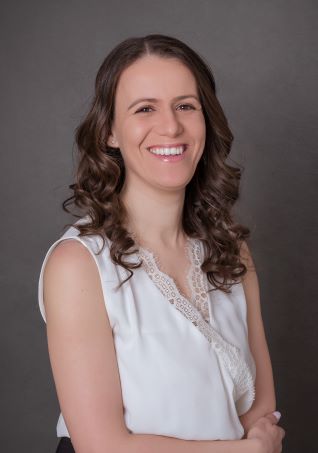 Cristina - Dental Assistant
I was born and raised in a small island in the Azores called Santa Maria in Portugal. I
immigrated to Canada in 2011.
I took the Dental Assisting Course and graduated in 2017. I wrote my boards and got certified
as a Level II Assistant in 2019.
I joined the amazing team at Dentistry at Momentum in 2021 during covid. I love working here
because the office believes that the patient experience is our priority. I work very hard to ensure
all our patients feel comfortable while in our office.
I love working with the amazing dentists and team here because I know that our aim to offer
excellent care of each and every patient. This is my favourite part of my job here. I love always
educating myself about different new technologies, equipment and material.
I enjoy learning new aspects of dentistry.
In my spare time I love spending time with my husband, kids, family and friends.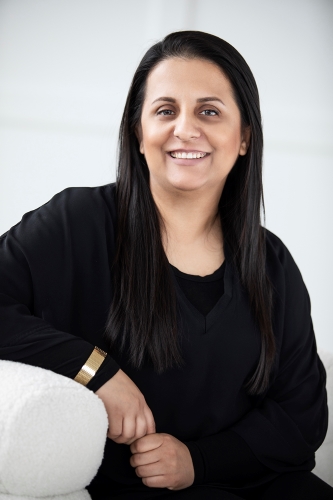 Hasina - Dental Assistant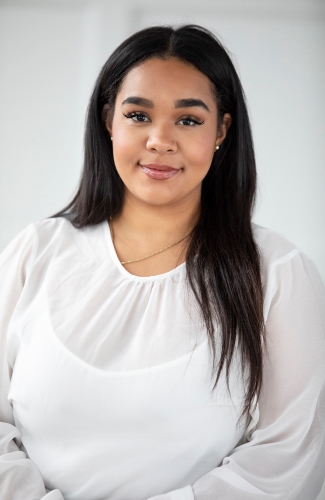 Enja - Business Administrator
I was born and raised in Toronto. I started my career in dental administration many years ago.
In addition, I have a clinical background in dentistry as I have taken and completed the dental
hygiene course.
I prefer the administrative part of dentistry as this enables me to get to know my patients and
their needs much better.
I wanted to find a dental office that truly cared about the patients and the outcome of their health
and I know that I am in the perfect place here at Dentistry@Momentum. I feel blessed to be part
of this team and I love helping our patients every way I can.
In my spare time I love going to the gym, spending time with friends and family and traveling.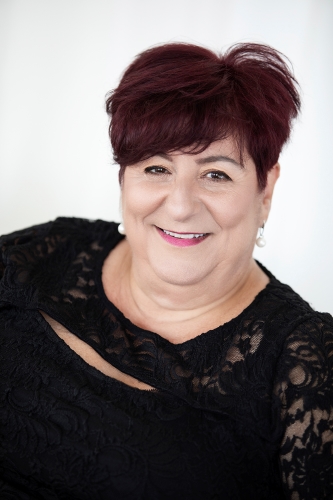 Theodora - Manager
I have been fortunate to have worked with some amazing dentists over the
past 46 years, who have provided me with the knowledge I needed to assist
my patients in making educated decisions about their oral health.
I started my career at the age of 16 as a dental receptionist part time while in
high school back in the late 70's. Since then I have received my dental
assisting diploma from George Brown College back in the early 80's, and
have proceeded to supervise, manage, teach dental hygiene students and
consult with dental practices.
People are my passion! I want to help our patients meet their oral health goals
and have a smile they absolutely love! It is truly a rewarding experience to
change patient's outlook on their oral health and to change the way they feel
about themselves. I could not think of anything else I would prefer to do in life.
I have had the pleasure of working with Dentistry@Momentum Team for the
past 2 years. I am thrilled to be an extension of this truly wonderful team. I
know that at Dentistry@Momentum we offer Dentistry from the Heart!
During my personal time I love spending time with my children, grandchildren
and our dog Mia. I love taking long walks, listening to music, dancing and
learning Spanish. In the last few years I have volunteered for dental health
missions with "Health Mission Outreach Canada" and have been fortunate to
help people in Toronto, El Salvador and Guatemala.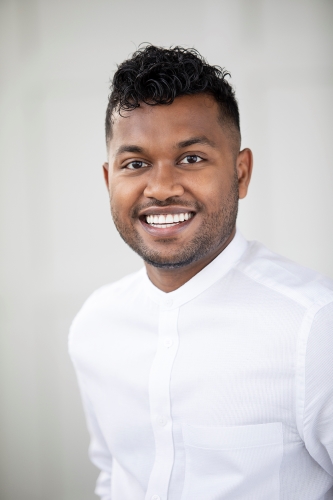 Chris - Hygienist
I was born and raised in Toronto. Prior to studying hygiene, I completed my
Bachelor of Science degree at Burman University in Alberta. I then proceeded to
take the Dental Hygiene course in Toronto. I graduated with Honours.
I have a strong commitment to continuing education and I always incorporate the
most recent materials and techniques into my practice. I am very passionate
about helping my patients achieve better oral health. I believe that my attention to
detail, gentle technique, and warm caring personality has created a following of
patients here at Dentistry@Momentum. I ensure that every patient leaves with a
healthy beautiful smile. 
In my spare time I enjoy to stay active by playing basketball, working out at the
gym and spending time with his family and friends.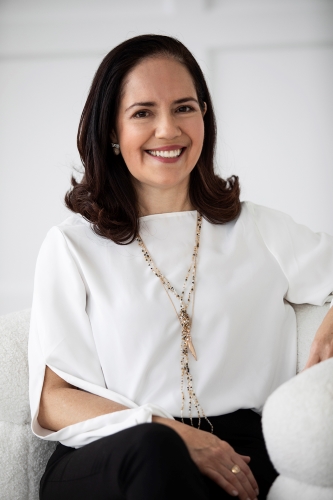 Veronica - Hygienist
I was born and raised in Brazil. Dentistry has been my work and passion for more than 15 years.
When I came to Canada I decided to continue my dental career here. I have a passion for dentistry
and I believe in helping my patients achieve optimal health.
My philosophy is always to give the best oral care to my patients, by therapeutic and preventive
options, as healthy and beautiful smiles are always my priority.
I'm also truly thankful and pleased to be part of the Dentistry @ Momentum family, working with this
amazing and careful  team in a beautiful and modern dental office.
I love spending my spare time with my family. My family, husband, daughter and son are my most
precious treasures in life. I as well am very grateful for my friends and teammates. I love the arts,
nature and exploring this beautiful country of ours.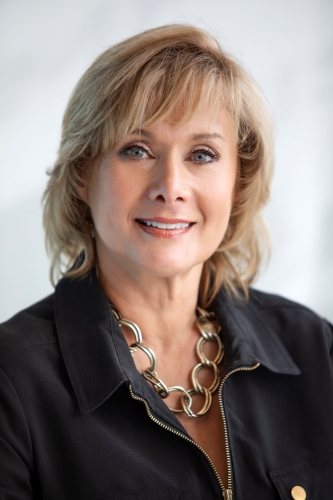 Mary - Hygienist
I was born and raised in Toronto and have worked as a Dental Hygienist my entire adult career
with Dr. Danny Spiroff. I am thrilled to join Dentistry@Momentum and continue my
professional journey alongside the caring and skilled team here. I find people make a place feel
like home and that's what you'll find from the minute you walk into Dentistry at Momentum. 
As a Registered Dental Hygienist, I work alongside my clients in a collaborative effort to help
achieve not only a healthy, confident smile, but sustainable overall health. I educate my
patients that what happens in your mouth affects the rest of your body.
I truly believe that family is everything and with my longstanding client relationships, I treat
everyone as such.  
In my spare time, I love reading, cooking and the great outdoors. I love spending time with my
family and friends.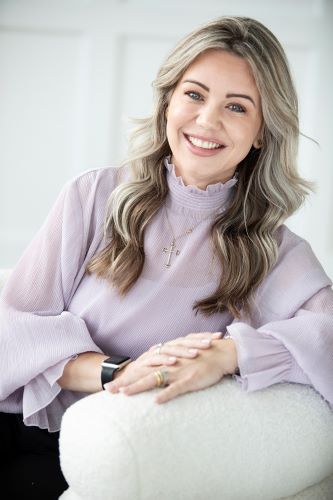 Barbara - Hygienist
I was born and raised in Brazil.  I am fluent in Portuguese and English.
My professional life began at a young age. I believe that this contributed to the
customer service experience, knowledge and the passion to work with people
of diverse ages and backgrounds.
 
I am a Registered Dental Hygiene, and I am dedicated and committed to
make a difference in people's lives and to promote good oral health. My
passion has allowed me to develop a work ethic of constant evolution and
growth.
I joined the amazing team at Dentistry@Momentum 2022. Right away
everyone made me feel very welcomed and at home. I feel this was the
perfect fit for me as the values of the whole team align with mine.
 
Family is my foundation! I have been married to Rodolfo for 24 years and
together we are raising two beautiful and smart girls, Marina and Eduarda. I
like to enjoy my free time watching movies, spending time with family and
friends and cooking with my family.